Karine Dinev-Hackett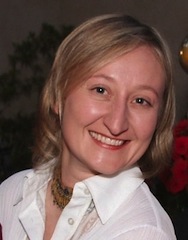 Karine Dinev-Hackett is a producer and the executive assistant to Dr. Michael Tobias, President of the Dancing Star Foundation (DSF).


Born in Paris, France, Karine grew up in an entertainment industry family with both parents working in film distribution. With them, she attended all the film festivals throughout Europe and Russia. Early on she developed a passion for films and a desire to be part of their production. In the mid-nineties Karine's passion for cinema brought her from her homeland in France, to Los Angeles, California where she studied filmmaking at UCLA.

During the past 15 years she worked extensively in production and post-production while working in features films and documentaries as a wardrobe master, prop master, script supervisor, assistant director, production coordinator and associate producer. Before joining DSF, Karine generated publicity in collaboration with Michelle Darmon for the French TV channel and production company Canal Plus (US), Vivendi Universal. Her films credit as public relation associate included movies like "Apocalypse Now," "Redux," "The Other," "Collateral Damage," "Pay it Forwards," "Sweet November," "Proof of Life," "Human Nature," "Brotherhood of the Wolf," "Cecil B.Demented," and "O Brother Where Art Thou."

In addition to her love of film Karine has always had a deep abiding passion for the natural world and a commitment to the environment. With a strong interest in zoology and ethnology, she went on field trips to study orangutan behavior, in Borneo, with Dr. Biruté Galdikas, and insects in the Peruvian Amazon. Since then, her passion for the natural world and protecting fragile environments has merged with her background in filmmaking to further focus her energy on documentary filmmaking.

With Dancing Star Foundation Karine has conducted extensive research on global environmental issues, endangered species, and gathered historical material for the DSF book,
Donkey –The Mystique of Equus Asinus
. Karine's contributions to the DSF book
Sanctuary: Global Oases of Innocence
included researching habitat conservation and restoration plans throughout the world.

As Associate Producer for "HOTSPOTS," and in the development of other ongoing DSF films, Karine has discovered she can have a meaningful impact on the preservation of the environment and increase awareness of the complex environmental issues facing our planet.