17/09/08 08:55
HOTSPOTS was shown at the Regional Office for Europe of UNEP on 4 September 2008, to an audience of diplomats, UN staff, and NGOs. There are many good documentaries on wild life, but less on conservation - HOTSPOTS fills this gap. From one corner of Earth to the other, the film grabbed our attention with the passion of its message, the fast-paced rhythm, and the familiarity of its language. It successfully advocates that new policies and practices at all scales, re-emerging sustainable agricultural practices, collaboration among economic sectors, and mainstreaming of biodiversity and conservation issues into all levels of decision-making will contribute to a more secure future for the diverse life on our planet and for sustainable development.

Gaetano Leone
Officer-in-Charge
Deputy Director, Regional Office for Europe
United Nations Environment Programme


» More
16/09/08 08:59
'This film is a real rather than a chocolate box depiction of life in the hotspots, compellingly brought to life by Russ Mittermeier, one of the world's greatest living naturalists. He brings into startling focus both the challenge we face in securing their future and the wonder of the animal and plant life still remaining'

Dr Jane Smart OBE
Head, IUCN Species Programme
29/04/08 08:18
Dear Michael,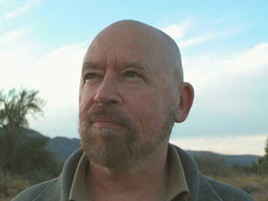 My wife Judy and I watched your movie the other night and were hugely impressed. From the very start, it is evident that this is a different kind of conservation film. We loved how we, the viewers, were immediately invited "behind the scenes." We got an immediate impression of Dr. Mittermeier as a man who, more than just spouting lines, is genuinely captured by the beauty and rarity of these precious places and their inhabitants.

We soon recognized how this point of view enables you to give the audience an up-close look at what it's really like to be a field biologist—Mud spattered, drenched with rain, and having to lug equipment and bodies over swollen rivers, through dense jungle—and yet, the joy when an elusive subject is finally located—It all came through vividly.
All too often, nature programs show the beauty of a place without capturing the dedication of the researchers who are revealing the lives of animals amid clouds of mosquitoes, drenching rains, and stifling heat.

» More