03/12/08 19:32
The Southland Times | New Zealand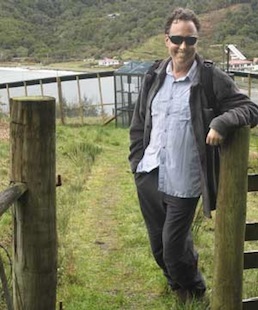 Stewart Island's global significance has been highlighted in internationally acclaimed ecologist, historian, anthropologist, explorer, author and film-maker Michael Tobias' latest film and book. Southland Times reporter Amy Milne spent a day with one of the natural world's renaissance men.

A fly is buzzing at the window of the Church Hill Cafe on Stewart Island as Michael Tobias sits down for lunch.
He quickly acts to save it, cupping his hand around it and gently scooping it towards the window he's opened to set it free.
"Everything is precious," he says.
» More